Contract SFS-DEV-001 early draft
Jump to navigation
Jump to search
SFS-DEV-001 includes three areas for development. These areas are listed below with highlighted results.
Lustre FSCK: OI Scrub
Key Message
Enable file-level backup and restoration of an MDT.
Core infrastructure for online consistency checking.
Details of the internal of this work is available at on the Whamcloud community wiki.
Recent results
OI Scrub project provides ground work for a complete Lustre FSCK tool. Crucial to success of this tool is performance. OI Scrub has been demonstrated checking over 100K files/second on a typical MDS hardware node. In addition, OI Scrub provides a on-line mode that has been shown to add negligible system load with limited scan rates: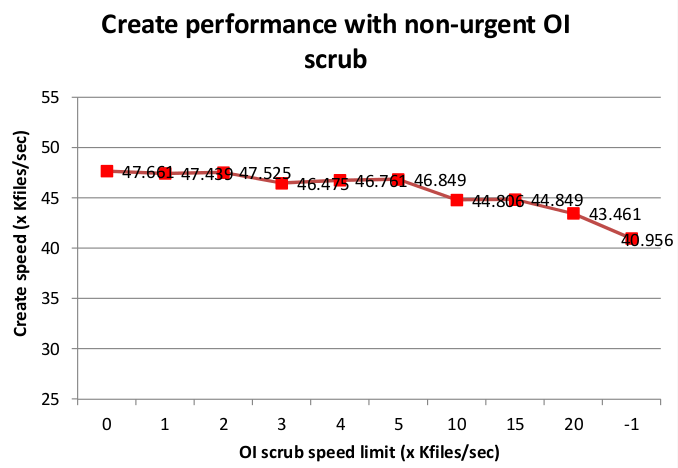 Whamcloud site for more information.